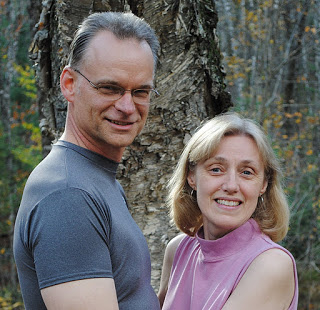 We're on a mission to help you gain control of your health by awakening your body's innate ability to heal.   We have personally experienced the profound improvement nutrition and bodywork can make on health and we are dedicated to sharing our knowledge and expertise with you so you can feel well, be active, and do the things you love.
Hi, my name is Peter Wright.  I provide the nutritional services here at the Healing Center of Maine.   I have a Bachelor of Science degree from the University of Maine, am certified as a Nutritional Therapy Practitioner through the Nutritional Therapy Association, and have been designated as a Certified GAPS Diet Practitioner by Dr. Natasha Campbell-McBride.
Nutrition transformed my health and set me free from decades of suffering with chronic illness.  At one time I thought of nutrition as the miracle cure but I came to realize the real miracle resides with me, in the healing power of my own body.  That miracle resides with you, too.  So much of the suffering I see is avoidable by utilizing nutrition to fuel the healing miracle within.  My mission is to help you learn to nourish and nurture that miracle within.
I offer one-to-one sessions as well as group classes and I provide service both in-person and remotely.
Contact Peter or Book a Free Consult
Hi, my name is Shirley Wright.  I provide the bodywork services here at the Healing Center of Maine.   I have a Masters degree from the University of Maine, am a Licensed Massage Therapist, and a Reiki Master Teacher.
I have dealt with digestive issues most of my life and had my gallbladder removed in 2004.  From that point on, my digestion worsened to the point of hospitalization.  I tried many diets and finally began to find healing as I totally eliminated gluten and learned more about the GAPS diet and the FODMAPS diet.  I also had to eliminate the stress of a busy career in educational administration and chose retraining in the field of massage and Reiki.
Today, I work one-to-one with my clients to help them balance stress and support their healing.  I teach massage to couples and also teach group Reiki classes.  I am now completely medication free and I look forward to always learning different healing therapies.
Disclaimers
1. The views and opinions expressed on this blog are purely our own and are not intended to diagnose, treat, cure or prevent any disease. Always consult your doctor before making any dietary or exercise changes. We are not medical professionals.
2. We only recommend products we personally use.