by Peter Wright, NTP
They must have "good" genes.  We often hear this in relation to someone who has good health.  In fact, our genetic inheritance can affect our health, but did you realize you have the power to manipulate that genetic inheritance?  The scientific field of epigenetics has proven that individual genes can be "turned-on" or "turned-off" by your food and lifestyle choices.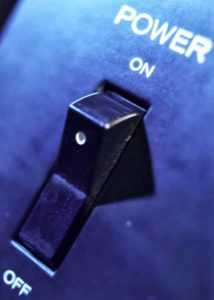 Your full inheritance of genetic information is called your genotype.  However, just because we know your genotype doesn't mean we know how you'll turn out, which is your phenotype.  This is just like when we built our house.  We had a blueprint or genotype, but during construction we made a number of changes.  The foundation dimensions were slightly different than the blueprint and the carpenter adapted his construction accordingly.  We also asked for changes causing the basement stairway to be placed in a different location.  The carpenter had to adapt to the environment.
Your body's blueprint is adapted in a similar way.  Signals from your environment tell your body to "switch-on" or "switch-off" certain genes.  This has very important consequences for your health!  Genes which make you vulnerable to disease can be "switched-off" by your food and lifestyle choices. 
Research has shown four areas where you can directly influence your gene expression.
All four areas are important for optimum health.  Many of us do well in one or two areas but neglect the others.  Your greatest improvement in health may result from giving some attention to those neglected areas.
Here are some ideas to "switch-on" your genes for optimum health.
EXERCISE

PLAY – ENGAGE IN A PHYSICAL ACTIVITY PURELY FOR FUN

GROW A GARDEN
STRESS

REDUCE THE STRESSORS IN YOUR LIFE

DO SOMETHING YOU ENJOY EVERY DAY

PRACTICE MEDITATION/BREATH EXERCISE
SOCIAL SUPPORT

SPEND TIME WITH A CLOSE FRIEND

JOIN A SUPPORT GROUP

VOLUNTEER YOUR TIME

NURTURE FRIENDSHIPS – REACH OUT
When you send your body the right signals your personal epigenetics will program your genes for optimum health!  You're in the driver's seat.  Where are you going to take your health?

I'm on a mission to help you prevent and reverse chronic illness by utilizing nutrition to restore your body's natural balance.

Contact me directly for a free 30 minute consultation.

Latest posts by Peter Wright, NTP, CGP (see all)