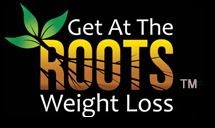 This is a 12 week wellness and weight loss program that addresses the real cause of weight gain.
The secret to staying 

THIN

 is the same as the secret to staying 

HEALTHY

.
Get At The Roots™ 
Instructor, 
Peter Wright, BS, NTP (
Nutritional Therapy Practitioner) will start the next 12 week class on February 28th, 2013 
and classes will meet from 6-7pm on Thursdays at;
The Holistic Healing Center
25 North St
Dover-Foxcroft, ME 04426


NO MORE 
counting calories or points
NO MORE 
deprivation
NO MORE 
yo yo dieting
NO MORE
 fad diets
NO MORE 
low fat/non-fat foods
NO MORE 
mis–
information about health
NO MORE
 fake packaged diet food
The Get At The Roots™ program is not a low-calorie, low-fat diet.  The body needs good nutrition to function properly.  This program is about giving the body what it needs for optimum metabolic function and hormonal balance.  By balancing nutrition your body gains health, diminishes food cravings, and gains energy all while you lose unwanted body fat.  
Get At The Roots™ 
is designed to meet weekly for education, support, and discussion in a group setting. Meetings will last about an hour. You will learn how to speed up the metabolism and burn body fat! The information and tools gained through this program will not only benefit your overall health, but your family's as well. You will learn to nourish and support your body naturally!
Each week of the 12 Week program you will learn to identify and correct the underlying root causes of excess weight gain.  These are the issues that can prevent you from attaining and easily maintaining your ideal weight.
Digestive Problems

Food Sensitivities

Yeast Overgrowth

Unstable Blood Sugar

Dehydration & Mineral Imbalances

Fatty Acid Deficiency

Stress & Adrenal Fatigue

Hormonal Imbalances

Toxin Overload

Brain (Mood) Chemistry
In the video below 
Get At The Roots™ 
creato
r 
Nancy Rose, NTP explains the program in further detail and program participants give their testimonials on the programs effectiveness.
Reserve your seat today by contacting me at 207-343-2158 or peterw1963@gmail.com. 
Your fee includes workbook, nutrient cards, recipe cards, and no food to buy!

I'm on a mission to help you prevent and reverse chronic illness by utilizing nutrition to restore your body's natural balance.

Contact me directly for a free 30 minute consultation.

Latest posts by Peter Wright, NTP, CGP (see all)