Normal Gallbladder Function
The gallbladder is an essential digestive organ located on the right side of the body near the lower front portion of the liver.  It collects bile from the liver and stores it to be used in the digestion of fat.  When full of bile, the gallbladder is about the size of a small pear.  After emptying, the gallbladder resembles a deflated balloon.
Food leaving the stomach is called chyme.  When it leaves the stomach it enters the section of the small intestine called the duodenum.   If digestion has worked properly in the stomach the chyme will have a high acidity and contain partially digested proteins and partially digested fats.  The presence of these elements causes the duodenum to release two hormones; cholecystokinin (cck) and secretin.  CCK signals the pancreas to secrete pancreatic enzymes and also signals the gallbladder to contract to release its bile.  Secretin signals the pancreas to release a bicarbonate solution to neutralize the acidic chyme.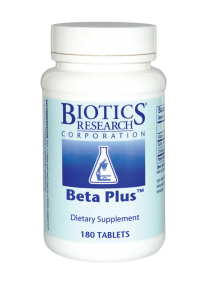 Why You Need a Gallbladder
The contraction of the gallbladder adds bile to the chyme in order to emulsify the fats.  Emulsification breaks down the fat into smaller particles.  Think of this like adding dishwashing liquid to greasy dishes.  If the fats are not properly broken down they will be too large to be properly digested.  This can cause irritation to the intestinal lining which can lead to "leaky gut" syndrome and autoimmune issues.
Digestion Without a Gallbladder
When a gallbladder is removed the surgical procedure is called cholecystectomy.  Without a gallbladder the bile produced in the liver will drip continuously into the duodenum.  Conventional medicine will tell you this is not a problem except in a minority of cases it cause temporary or chronic diarrhea.  If chronic diarrhea cause by cholecystectomy is a problem for you ask your doctor about cholestyramine.
Be assured, improper digestion of fat is a very real problem for your body.  The cell membrane of every cell in your body is composed of fat.  In addition, fat is essential for the transformation of the fat soluble vitamins A, D, E, and K, and is an important source of sustained energy and satiety.
Nutritional Support After Gallbladder Removal
If you've had a cholecystectomy you will need to carry a "gallbladder in a bottle" with you for the rest of your life.  Essentially you need to consume bile salts along with the fat containing foods you eat.  Many companies produce bile salt supplements.  The one I have experience with is Beta Plus by Biotics Research.  Beta Plus contains bile, pancrelipase, and beet concentrate.  Pancrelipase is a digestive enzyme and beets are a good source betaine, which aids in fat digestion.  Recommended dosage is 1 tablet with each meal.  You can buy Biotics Beta Plus here.
Written by Peter Wright

I'm on a mission to help you prevent and reverse chronic illness by utilizing nutrition to restore your body's natural balance.

Contact me directly for a free 30 minute consultation.

Latest posts by Peter Wright, NTP, CGP (see all)