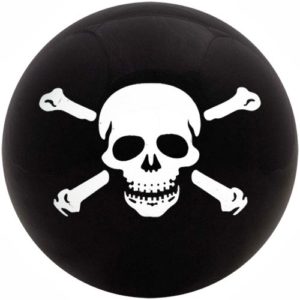 The first time I heard of Genetically Modified Crops I thought it seemed like a good idea.  Wouldn't crops resistant to disease be a good thing?  Well, yes, if their improved resistance to disease did not create other health consequences. Here's what I didn't know about GMO's (Genetically Modified Organisms)
Because cells contain a natural barrier to foreign genetic material, genetic modification is done by

using viruses and bacteria to penetrate the cell

and insert the genetic material.

 
The viruses and bacteria are supposed to die but studies have

shown the bacteria to survive and be present in both animals and humans

who have consumed GMO food.
The most common foods are genetically

modified to produce their own insecticide

, or be resistant to herbicides.

1

  This means these crops can withstand

heavy spraying of levels pesticides that would kill normal plants.
 

"Currently commercialized GM crops in the U.S. include soy (91%), cotton (88%), canola (88%), corn (85%), Hawaiian papaya (more than 50%), zucchini and yellow squash (small amount), and tobacco (Quest® brand). 

About half of the sugar beets grown for sugar in 2008 were GM and current projections are that about 90% grown in 2009 will be GM."

2
NutraSweet and Equal contain aspartame which is genetically modified.
There is

no federal requirement to label food containing GMO's

, even though "a 2001 ABC News poll found that 93% of people think the government should require labeling of GM foods".

1
–

         

rBGH

(recombinant bovine growth hormone) given to dairy cows to increase milk production

is produced through genetic modification

.

1
Look for "Non-GMO" Verified Seal
Avoid processed food products ingredients made with these GM crops: Corn, Soybeans, Canola, Cottonseed, Beet sugar, and aspartame
Written by Peter Wright
1 Smith, Melissa Dane, "Test Your GMO Knowledge", Better Nutrition, October 2011

I'm on a mission to help you prevent and reverse chronic illness by utilizing nutrition to restore your body's natural balance.

Contact me directly for a free 30 minute consultation.

Latest posts by Peter Wright, NTP, CGP (see all)